FFS Launch eMasraf Digital Banking Cloud Service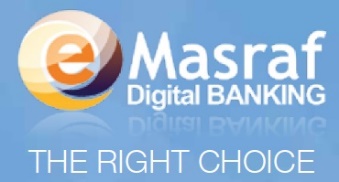 FFS has announced eMasraf v5.0 Digital Banking Cloud Service that enable financial institutions to implement selected measures to quickly deal with the disruption raising up in the banking sectors
Dubai, United Arab Emirates – Wednesday, 15 November 2017, FFS Software Solutions Company LLC (FFS), the first-choice FinTech company that delivers digital solutions for the financial industry announced today the launch of eMasraf Digital Banking Cloud Service that enable financial institutions to implement selected measures to quickly deal with the disruption raising up in the banking sector. eMasraf ensure that financial institutions have a flexible platform in place to futureproof them for innovation; it also enables access at any time, via any device.
FFS eMasraf v5.0 Digital Banking Cloud Service enable banks to play a greater role in the financial ecosystem; not restricting themselves to be just a facilitator, and have the power to engage customers beyond transactional activities and capitalize on market disruptions.
What is new in FFS® eMasraf v5.0 ?
Event-driven, real-time customer analytics to respond to customer behavior;
Social integration capabilities to attract non-bank customer and millennials;
Providing consumers with digital wallets for a more convenient form of payment;
Responsive UX design that is optimized and consistent for Web and mobile;
Cordless ATM Withdrawal eService;
Biometric Login, finger print and face image-based authentication;
Merchant portal to track and analyze POS and terminal transactions.
Investment application for wealth management.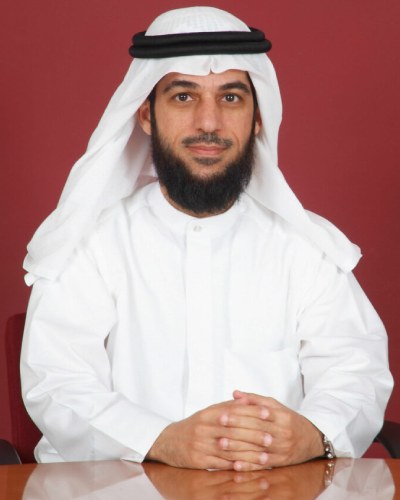 "I am pleased of our announcement of eMasraf v5.0 digital banking cloud service to enable financial institutions to avoid large capital investment while enjoying latest digital banking innovation. Our eMasraf cloud service will help our customer to efficiently and effectively operate their digital relations and avoid the complexity of disrupting their internal IT systems."
Stated Mr. Haitham Al-Faris, Chairman and CEO at FFS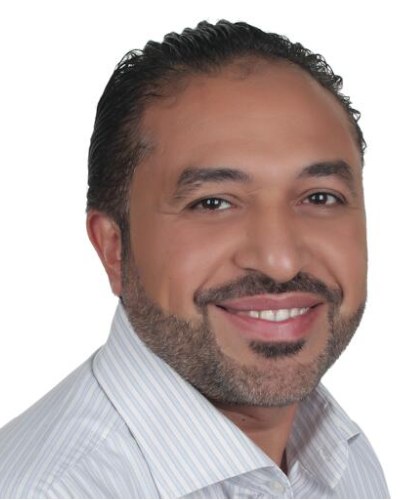 FFS COO Mr. Ahmed Samir commented on the announcement stating:
""FFS eMasraf v5.0 is built from ground up with cloud design. We have created a business model that can achieve quick deployment and launch of financial institutions to run their business with eMasraf Cloud.   Our business model enables small banks with less than 10,000 accounts to medium and very large enterprise to join eMasraf Cloud Service and choose the application of their requirements from our suite of solutions."
eMasraf is a platform with strategy lead by customer experience that build transparency between the customer and provider. This involves:
Move beyond transactional services to offer a seamless and consistent experience across multiple channels;
Choreograph customer interactions to drive personalized, pre-designed products based on customer behavior captured across all channels;
Enable an Omni-channel banking strategy by providing a seamless and integrated experience across multiple individual channels;
Offer the right product to the right customers at the right time;
Increase market share through personalized customer targeting, especially millennials who are financially and technically savvy.;
Flexible platform to future-proof them for innovation; it also enables access at any time, via any device.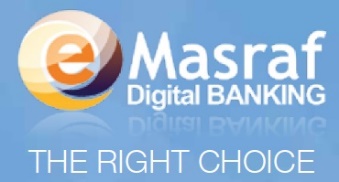 FFS Software Solutions Company LLC (FFS) is a UAE Company, headquartered in Dubai, with regional offices and presence around the Middle East.
FFS is the first-choice FinTech company that deliver digital banking solutions to banks, wealth managers and other financial services institutions. The company's suite of solutions enables financial institutions to overcome the digital disruption and transform their business to become digitally enabled.
FFS is a global organization with financial institutions clients across EMEA and growing globally, FFS takes pride in its mission to enable clients to achieve best-in-class results. FFS is highly regarded for its financial services technology and services innovation, including proven solutions and implementation methodology for mobile and online banking.
FFS is helping its clients push the boundaries of what's possible in financial services, delivering deep expertise and innovative solutions to help financial institutions interact with their clients to increase brand equity and market share.
For more information, please visit: www.FFSCompany.com
PR@FFSCompany.com
FFS Software Solutions Company LLC
Tel: +971 4 705 0341 | Fax: +971 4 705 0301