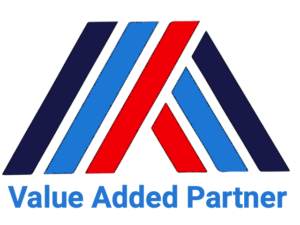 FFS VAP (VALUE ADDED PARTNER)
FFS VAP (Value Added Partner) is designed for partner who can add value in terms of technology or consulting to complement eMasraf digital banking.
Partners in Success
FFS VAP enables technology companies or consulting firms to help banks in the transformation process of the financial institutions business to face disruption and utilize the capabilities to implement modern banking by adopting the "best of breed" eMasraf digital banking bundled with their technology products or consulting services.
VAP Benefits
Grow Your Business

Enhance Your Position

Focus on Your Strengths

·       Expand customer base

·       Mutual competitive advantage

·       Increased revenue

·       Market awareness

·       eMasraf's ecosystem of solution partners

·       Brand awareness

·       Technical support

·       Developer training package

 
Go-to-Market (GTM) 
FFS will promote VAP member on various joint GTM activities based on customer and market needs. Examples of joint GTM approach include:
·       Website: FFS will display VAP member logo at FFS VAP pages with a link to member website;
·       Referral: FFS invite VAP members to engage in identified sales opportunities with prospected or existing customers;
·       Resell: FFS resells the VAP members' products or services on FFS marketing tools 
·       Co-sell: FFS jointly drives the sales opportunity along with the VAP member
Entitlements
VAP member will be entitled to:
·       Access to eMasraf API SDK and development guide;
·       Support from FFS technical team
·       Tested and verified integration with eMasraf of VAP member product
Requirements
Sales

Marketing

Technical

·       Commit to mutual pre- and post-sales support in all applicable geographic regions 

·       Participate in FFS marketing activities when applicable

·       Promote VAP partnership and announce eMasraf certification

·       Certify FFS eMasraf on VAP products within 90 days of onboarding into the VAP 

·       Allocate dedicated development resources to complete the certification

·       Offer regional customer support 
Tested and Approved eMasraf Integration
The VAP Tested and Verified Integration Program is a formalized process that FFS will take to certified eMasraf on VAP technology products. FFS during the integration development and testing process will ensure to meet the VAP certification process for the products to function in line with joint customer expectations.
Looking to join the FFS Value Added Partner (VAP)? Get in touch.
If you are a potential partner looking to get started with our VAP program, please fill in the VAP membership request form.