FFS® Launches CXLink SaaS Event Driven Response Application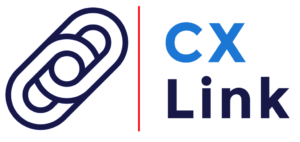 FFS® has launched CXLink (Customer Experience Application) SaaS with flexible subscription plans to quickly enable the bank to bridge the gap between transactional systems and customer interactions
Dubai, United Arab Emirates – Monday, 22 March 2021, FFS Software Solutions Company LLC (FFS®), the first-choice software provider of financial software solutions announced today the availability of CXLink (Customer Experience Application) Says with flexible subscription plans to quickly enable the bank to bridge the gap between transactional systems and customer interactions.
Running on top of fully API-enabled FFS Middle Office Digital Experience Platform, CXLink application that can work side by side with any other digital system and online system existing at the business, to bring all together.
What is FFS® CXLink?
CXLink application is an event driven rule written in natural language by business user without coding and is a combination of:
þ  tracking sensors (listeners) that business user creates track customer interaction (data pulled from different systems/channels)
þ  content group (people) — collections of content items that share common properties — for easier targeting. 
þ  time specified (start and end) when the scenario want the system to perform a specific action.
þ  action to be executed by the scenario (push content to specified system/channel) when event rule is met.
þ  plus, CXLink offer dashboard that can be configured by business users to report customer interaction with active scenarios.
"FFS CXLink is the most innovative customer experience application you will find in the market. Businesses will be able to increase brand equity and customer loyalty, reduce customer churn and increase their revenues simply by enabling business staff to use CXLink and leave it do the job."
Stated Mr. Haitham Al-Faris, Chairman and CEO at FFS®
FFS® COO Mr. Ahmed Samir commented on the announcement stating: "We have built FFS CXLink application with business user of our clients in mind. It will help our clients to listen to customer interaction at all touchpoints and respond back with pre-defined content across all channels in response to customer behavior at specified time."      

The CXLink is an application running on top of FFS Middle Office DXP, with set of components to choreograph series of events to track interactions and transactions across all integrated channels and touch-points, then respond appropriately with a tailored content mapped to customer behavior and needs. With CXLink Event, business users can create without coding, using visual drag and drop, unlimited number of scenarios, that listen to customer behaviors, across all bank integrated channels, and respond back with proper action that will push pre-defined content (for example, offering service promotions, or sending targeted e-mail messages or updating another banking system) through the designated channel at specified time.
FFS Software Solutions Company LLC (FFS®)is a UAE Company, headquartered in Dubai, with regional offices and presence around the Middle East.
FFS® First Financial Solutions (FFS) is a leading software development and consulting firm focused on making digital businesses more efficient and effective.
FFS® aims to the First Choice financial software solutions provider to digital businesses wherever they are. FFS® will focus on providing solutions to enhance the financial, technical and business capabilities of customers. For more information, please visit: www.FFSCompany.com
PR@FFSCompany.com
FFS Software Solutions Company LLC
Tel: Operator +971 4 705 0341 | Direct +971 4 705 0342 | Fax: +971 4 705 0301